Diese Veranstaltung hat bereits stattgefunden.
AI Law & Insurance
November 28, 17:00

-

20:30

Kostenlos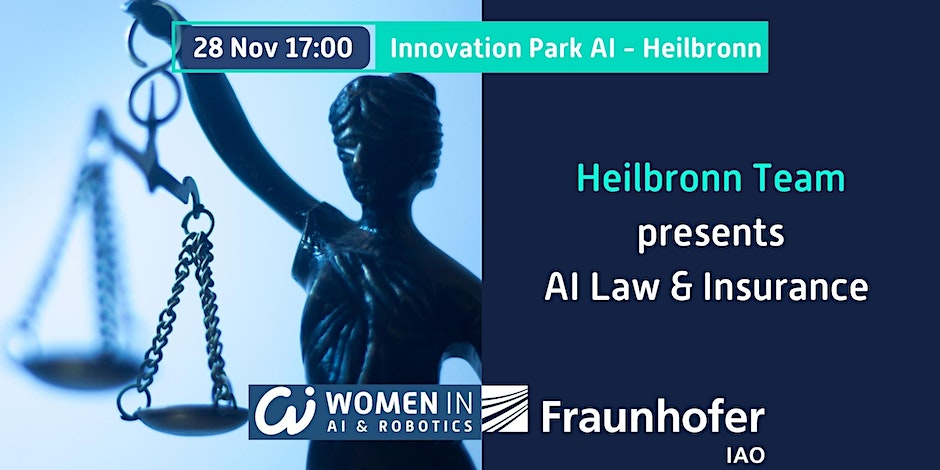 The Women in AI & Robitics Team Heilbronn is delighted to invite you to our upcoming in-person event that will focus on the current much-discussed topic of AI Law and Insurance.
This event is a joint effort between Fraunhofer IAO – KODIS and Women in AI & Robotics, aiming to address the pressing questions and challenges at the crossroads of law, regulation, liability, safety, and insurance.
Key topics:
🔷Keynote: Stay updated with the latest news on the EU AI Act from our expert, Irina Orrsich
🔷 Enhance the safety of your AI technology by learning best practices from Dr. Safa Omri.
🔷 Gain insights into AI liability and insurance from Susanna Latorre and Alexandra Matthews.
🔷Did you know that you can insure your AI-based products and solutions? Find out more at our event.
We look forward to interesting presentations and an exciting panel discussion by inspiring women, followed by networking opportunities.
👉 Please be aware that there is limited seating available, with a maximum capacity of 50 attendees.
We are looking forward to seeing you in Heilbronn!
You can find more information and tickets on the event website: